Jan 2005: Three months after writing an article in a student newspaper denouncing seatbelt laws as intrusions on individual liberties, Derek Kieper died when a vehicle he was in skidded off an icy road into a ditch. Two others in the car, who were wearing seatbelts, survived. Derek, however, was not wearing a seatbelt.
I don't know if Kieper ever officially won a Darwin Award, but he's certainly been nominated for one by many people.
Lincoln Journal Star – Jan 5, 2005
Posted By: Alex – Mon Dec 27, 2021 – Comments (0)
Category: Death | Cars
Moon Mice at the World's Fair
The Dorothy who collected Dorothys
Dorothy Richert collected stories about people named Dorothy. Which meant that, once the news story about her had appeared in the paper, she could collect herself.
She held an unusual belief about her name:
Hmm. That would never have occurred to me. In fact, I could think of only two famous people named Dorothy: Dorothy Parker and Dorothy Sayers. Apparently Faye Dunaway's first name is Dorothy, but I don't think she should count because she's famous as Faye, not Dorothy. There's various lists around the web (here and here) if you want to learn about some other famous Dorothys.
As an Alex, the most famous Alex ever is pretty obvious and, I assume, will never be topped.
Port Huron Times Herald – Mar 12, 1950
Posted By: Alex – Sun Dec 26, 2021 – Comments (3)
Category: Collectors | 1950s
Neandertal Perfume
Smell like a caveman. Their web page.
May all jollity lighten your christmas hours
And may birds with torches not burn down your home.
Posted By: Alex – Sat Dec 25, 2021 – Comments (1)
Category: Christmas
To Gladden Hearts and Lighten Labor
Surprise, Honey! Now get to work.
Merry Christmas 2021!
Have a wonderful holiday!
Miss Christmas Lighting
Long Beach Independent – Dec 8, 1960
The Mailomat
Very handy for Xmas rush!
Article source: Oakland Tribune (Oakland, California)10 Dec 1939, Sun Page 59
Hanging 'Satan Claus'
December 1980: The members of the Truth Tabernacle Church in Burlington, NC tried Santa Claus. The charges included "child abuse by urging parents to buy liquor instead of clothing," "lying and saying he is Saint Nicholas," "causing churches to practice Baal religion unknowingly," and "causing ministers to lie about Christ's birthday."
They found Santa — or 'Satan Claus' as they called him — guilty on all charges and hanged him in effigy.
Owensboro Messenger-Inquirer – Dec 19, 1980
Posted By: Alex – Thu Dec 23, 2021 – Comments (7)
Category: Religion | 1980s | Christmas
Books Selected and endorsed for Pure Weirdness by Your WU Team
Recent Posts
ranked by # of comments
Hanging 'Satan Claus'
By Alex; Comments: 7
The Panasonic Audio Egg
By Paul; Comments: 6
Mystery Gadget 98
By Paul; Comments: 5
Do Not Disturb Signs For Shoppers
By Alex; Comments: 4
The Dorothy who collected Dorothys
By Alex; Comments: 3
To Gladden Hearts and Lighten Labor
By Alex; Comments: 3
Oreo Wine
By Alex; Comments: 2
Moon Mice at the World's Fair
By Paul; Comments: 1
Neandertal Perfume
By Paul; Comments: 1
May all jollity lighten your christmas hours
By Alex; Comments: 1
Recent Comments
So that proved the moon is made of green cheese?

Paul Di Filippo
Paul has been paid to put weird ideas into fictional form for over forty years, in his career as a noted science fiction writer.

Our banner was drawn by the legendary underground cartoonist Rick Altergott.

Behavioral scientists routinely publish broad claims about human psychology and behavior in the world's top journals based on samples drawn entirely from Western, Educated, Industrialized, Rich, and Democratic (WEIRD) societies. Researchers – often implicitly – assume that either there is little variation across human populations, or that these "standard subjects" are as representative of the species as any other population. Are these assumptions justified? Here, our review of the comparative database from across the behavioral sciences suggests both that there is substantial variability in experimental results across populations and that WEIRD subjects are particularly unusual compared with the rest of the species – frequent outliers. The domains reviewed include visual perception, fairness, cooperation, spatial reasoning, categorization and inferential induction, moral reasoning, reasoning styles, self-concepts and related motivations, and the heritability of IQ. The findings suggest that members of WEIRD societies, including young children, are among the least representative populations one could find for generalizing about humans. Many of these findings involve domains that are associated with fundamental aspects of psychology, motivation, and behavior – hence, there are no obvious a priori grounds for claiming that a particular behavioral phenomenon is universal based on sampling from a single subpopulation. Overall, these empirical patterns suggests that we need to be less cavalier in addressing questions of human nature on the basis of data drawn from this particularly thin, and rather unusual, slice of humanity. We close by proposing ways to structurally re-organize the behavioral sciences to best tackle these challenges.
One weird trick to improve your website's performance
Posted December 5, 2021 by Nolan Lawson in performance, Web. Tagged: performance. 4 Comments
Every so often, I come across a web performance post from what I like to call the "one weird trick" genre. It goes something like this:
"I improved my page load time by 50% by adding one line of CSS!"
"It's 2x faster to use this JavaScript API than this other one!"
The thing is, I love a good performance post. I love when someone finds some odd little unexplored corner of browser performance and shines a light on it. It might actually provide some good data that can influence framework authors, library developers, and even browser vendors to improve their performance.
But more often than not, the "one weird trick" genre drives me nuts, because of what's not included in the post:
Did you test on multiple browsers?
Did you profile to try to understand why something is slower or faster?
Did you publish your benchmark so that others can verify your results?
That's why I wrote "How to write about web performance", where I tried to summarize everything that I think makes for a great web perf post. But of course, not everyone reads my blog religiously (how dare they?), so the "one weird trick" genre continues unabated.
Look, I get it. Writing about performance is hard. And we're not all experts. I've made the same mistakes myself, in posts like "High performance web worker messages" (2016) – where I found the "one weird trick" that it's faster to stringify an object before sending it to a web worker. Of course this makes little sense (the browser should be able to serialize the object faster than you can do it yourself), and Surma has demonstrated that there's no need to do this stringify dance in modern versions of Chrome. (As I've said before: if you're not wrong about web perf today, you'll be wrong tomorrow when browsers change!)
That said, I do occasionally find a post that really exemplifies what's great about the web perf genre. For instance, this post by Eoin Hennessy about improving Webpack performance really ticks all the boxes. The author wasn't satisfied with finding "one weird trick" – they had to understand why the trick worked. So they actually went to the trouble of building Node from source (!) to find the true root cause, and they even submitted a patch to Webpack to fix it.
A post like this, like a good mystery novel, has everything that makes for a satisfying story: the problem, the search, the resolution, the ending. Unlike the "one weird trick" posts, this one doesn't leave me craving more. Instead, it leaves me feeling like I truly learned something about how browser engines work.
So if you've found "one weird trick," that's great! There might actually be something really interesting there. But unless you do the extra research, it's hard to say more than just "Well, this technique worked for me, on my website, in Chrome, in this scenario…" (etc.). If you want to extrapolate from your results to something more widely-applicable, you have to put in the work.
So here are some things you can do. Test in multiple browsers. File a browser bug if one is slower than the others. Ask around if you know any web perf experts or folks who work at browser vendors. Take a performance profile. And if you put in just a bit of extra effort, you might find more than "one weird trick" – you might find a valuable learning opportunity for web developers, browser vendors, or anyone interested in how the web works.
For 12 non-concecutive days in December, we will be giving you the opportunity to win some fantastic prizes from businesses we love.
Check back daily for more competitions and prizes.
A Weird Fish twist on the classic 12 days of Christmas, this year we are bringing the carol to life! For 12, non-consecutive days in December, we will be giving you the opportunity to win some fantastic prizes from businesses we love. From delicious treats, Weird Fish clothing vouchers, homeware and more, we have a range of amazing gifts we cannot wait to give away!
Get the festive feeling with the latest edition of our online magalogue, packed with crafty tips, gift guides and festive fun.
READ OUR MAGALOGUE
Get the festive feeling with the latest edition of our online magalogue, packed with crafty tips, gift guides and festive fun.
READ OUR MAGALOGUE
Stuck on what to get your loved ones this Christmas? Check out our range of gifts for him and her! From snug slippers, cosy loungewear and every day essentials, you'll find something for everyone on your Christmas list!
WOMEN'S GIFTS MEN'S GIFTS
Stuck on what to get your loved ones this Christmas? Check out our range of gifts for him and her! From snug slippers, cosy loungewear and every day essentials, you'll find something for everyone on your Christmas list!
WOMEN'S GIFTS MEN'S GIFTS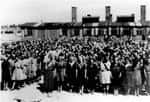 #1 Leonardo da Vinci Often listed #1 and Most Votes

#2 Marie Curie Heavily Upvoted

#3 Galileo Galilei Heavily Upvoted

#4 George W. Bush Heavily Upvoted

#5 Barack Obama Most Votes and Most Up Votes

#10 Donald Trump

#1 Ronald Reagan Most Up Votes and Heavily Upvoted

#2 Steve Jobs Heavily Upvoted

#3 Bill Gates Heavily Upvoted

#1 Settlers of Catan Most Up Votes and Heavily Upvoted

#2 Ticket to Ride Heavily Upvoted

#3 Pandemic Heavily Upvoted